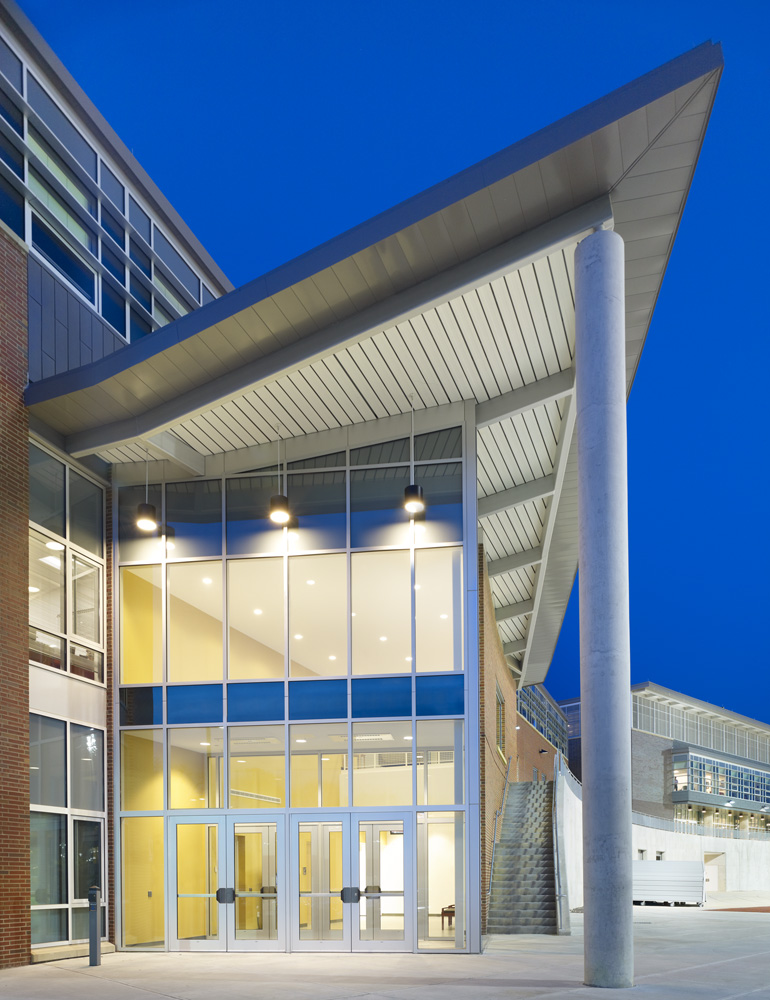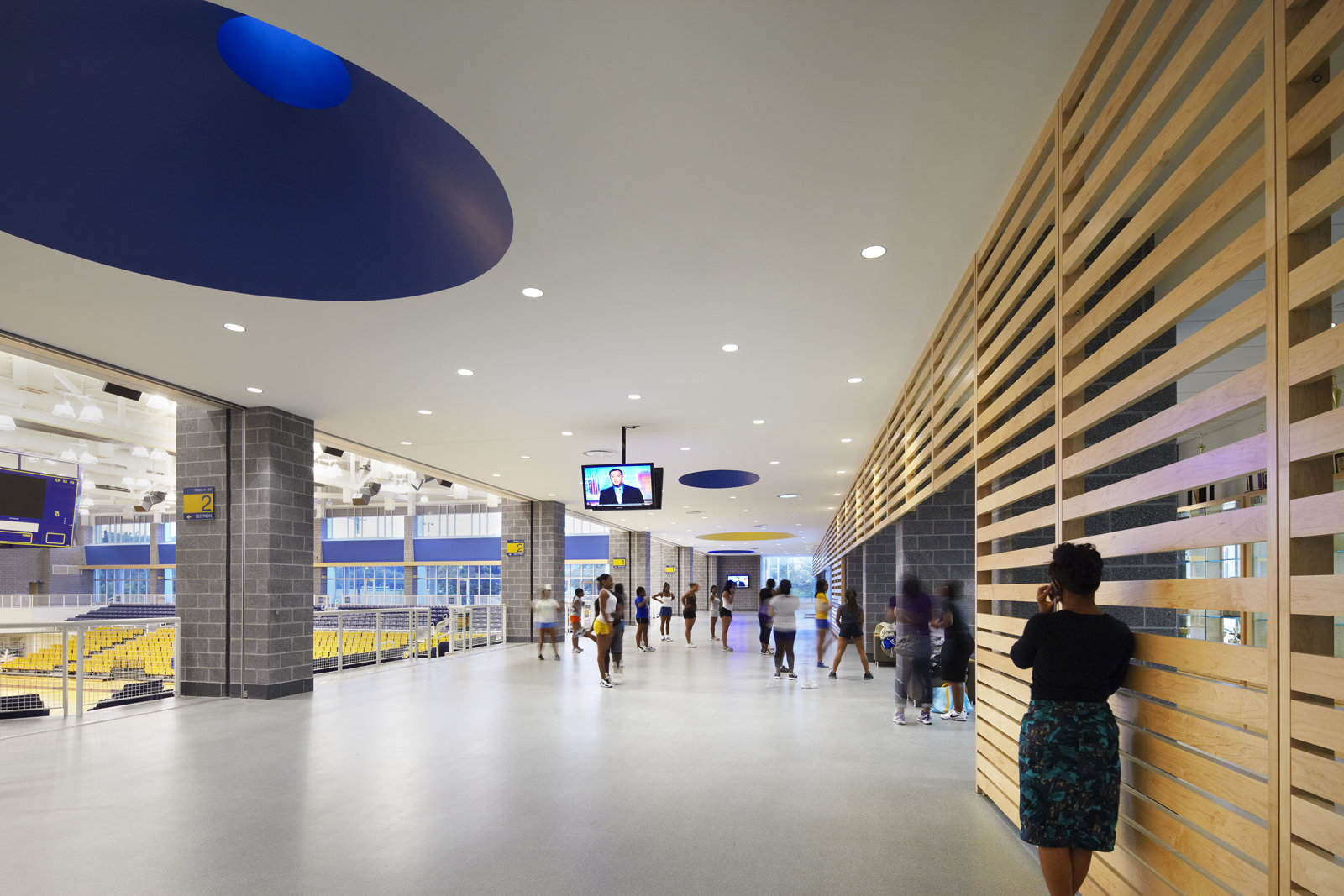 COPPIN PEC
A 2002 master plan for Coppin State University called for, among other buildings, a new physical education and wellness center (with a Division 1 basketball venue), public safety building, and a maintenance building. In the new Physical Education Complex, these coalesced in a single building located on adjacent to and north of the existing West Baltimore campus and created by the State's acquisition of seven properties. The new site doubles the acreage of the campus.
The building is sited tight to the street, consistent with its urban circumstance, and creates an invitational presence in its use of glass to allow views into and out of the building, plazas, and porches. Inside, the building houses a wide variety of uses including the basketball arena and associated functions, locker rooms, natatorium, auxiliary gym and multipurpose room, strength and fitness, dance studio, and classrooms, as well as ample study space. Outside, a program of new athletic fields supports soccer, track and field, softball, and tennis. Many of these spaces play an important role in the community outreach mission of the University, which operates a nearby charter school, a community nursing center, and a kinship care resource center. The 4,000 seat arena becomes an important community amenity on game nights, open not just to students, faculty, and staff, but to the residents of Coppin Heights and Baltimore more broadly.
Project credit: Sasaki/Hord Copland Macht (J. Moses, project architect)
Image credit: Patrick Ross Photography; Something In The Sky
© 2019 Big Bend Studio Architects LLC. All rights reserved.