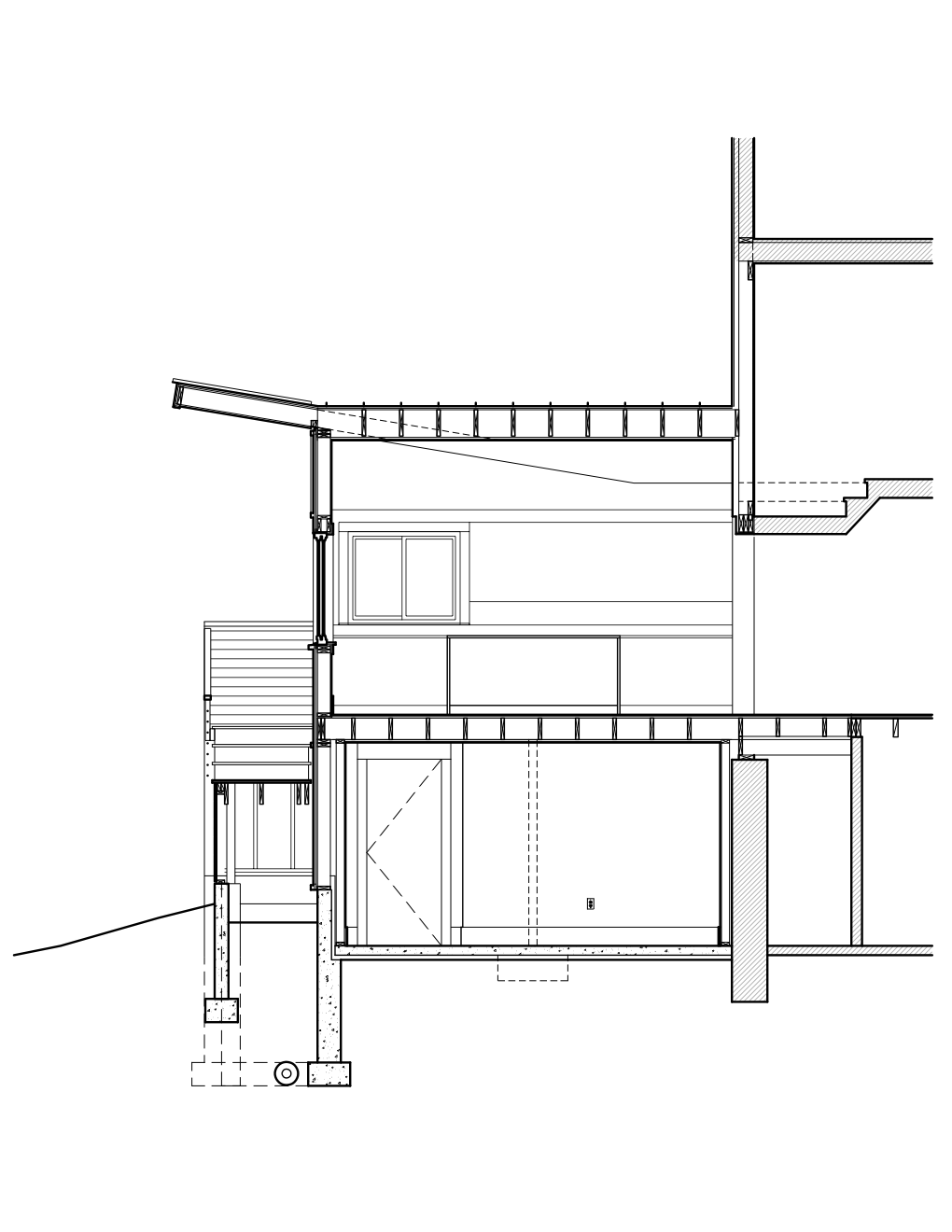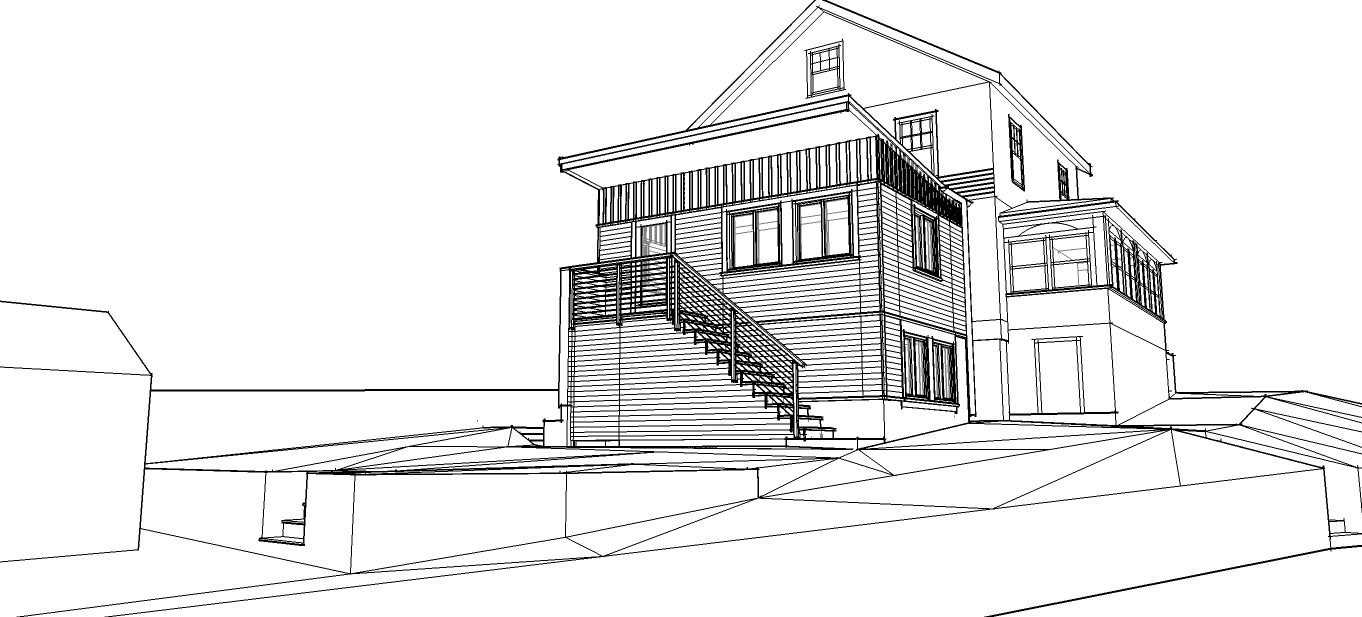 TURKEY HILL HOUSE
An addition to an early 20th century four-square Colonial house in an inner suburb of Boston. Like most houses of this vintage that have not been updated, there is only one bathroom and a small outdated kitchen. The house, owned by recent 'empty-nesters', is on a corner lot at the high end of one street and mid-slope of the other, creating interesting topographical challenges and opportunities. A deck accessed from a vestibule off the kitchen has been removed. The new addition has the same footprint as the deck, but has been re-centered to move out of the side yard setback. It contains a new kitchen and dining room on the first floor. The existing kitchen has been removed and the space renovated to accommodate a full bath and storage room. The existing dining room has been repurposed as a snug that can accommodate overnight guests when needed. Because the back yard is at a lower elevation than the front, the addition has a walk-out basement. This becomes the everyday entrance to the house, accessed from the driveway by a set of landscape steps and new pea gravel patio. A new room at this level may serve a number of purposes: home office, tv room, exercise studio.
The addition is clad with cement board clapboards, as is the existing house, which also has a new roof that is prepared for installation of photovoltaic panels at a later date. The roof of the addition has an unusual geometry, unlike anything in the neighborhood. It is a low-slope (2:12) roof. Because of that, and because it is visible from two neighbors' houses, it is covered with standing seam metal roofing, instead of rubber. The peculiar geometry of the roof is created because it is a shed roof that intersects with a gable roof. The shed slopes back toward the existing house. In order to keep snow from building up against the house and water from potentially damaging the wall, the gable roof moves water to the eaves and into gutters and downspouts. The geometry of the roof creates an interesting ceiling in the kitchen and dining room. The existing house has a stained glass window that the client wanted to preserve because it fits into a particular morning ritual. Because of where the addition is positioned, the window will look into the new dining room. In order to maintain the ability to view outside through the stained glass window, a new window in the dining room is aligned with the existing one.
Project Details
Location: Arlington, Massachusetts
Client: Withheld
Size: 630 GSF (addition) + 160 NSF (interior renovation)
Budget: Withheld
Completion: 2019
Consultants: Dan Bonardi Consulting Engineers (Structural)
Contractor: MBA Building Group
© 2019 Big Bend Studio Architects LLC. All rights reserved.